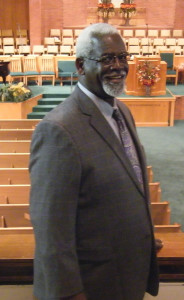 As Senior Pastor of the Mount Sinai Missionary Baptist Church, here in the City of Austin Texas, our address is 5900 Cameron Road, I invite you to browse the information on our website, concerning our Ministries For Mankind, and also invite you, if you are in the City of Austin, to come and share with us live, we certainly want to welcome you to share in the worship experience that we believe is worth the earnest effort to attend.
We want you to know this year of 2015 we are focusing on our families. We want to give every effort to make sure that our family members are both saved and secure in the Lord & then, secondly, submitted and serving the Lord. We invite you to partner with us as believers.
We hope you enjoy the website; but please know you are certainly welcome to come in person to be with us live. As we lift of the name of our Savior. God Bless You.